The online gaming industry is a very quick growing industry and those who invested in online casinos 10 – 15 years ago have seen very good returns on their investments. I believe that this industry still have a lot to offer investors and I believe that there still is a lot of profit to be made investing in gambling and casino stock.
In this article we are going to look a little bit closer at what you should think about when trying to choose gambling companies to invest in.
Some gambling operators are to be consider high risk investments and I recommend that you only invest a small part of your total portfolio in gambling related companies. My portfolio currently contain 15% gambling related stock and I do not think you should have more than that invest in this industry.
Invest internationally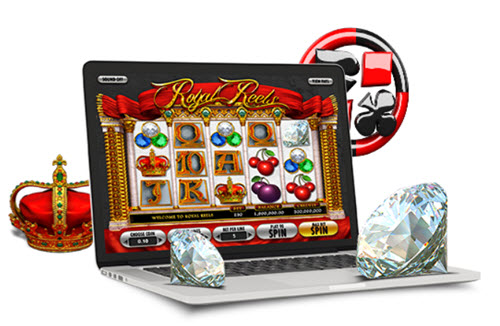 The gambling industry in individual countries can be be very sensitive to regulatory changes within that country. Regulatory changes can turn a profitable company worthless over night. The risk of this happening is low but it is a possibility.
I therefore strongly suggest that you invest in gambling companies that are based in and that operates in different countries. You can also chose to invest in large companies that operates gambling sites and casinos in a number of different countries. Companies that are not dependent on a single market.
Regulatory conditions
Make sure to research if there are any countries that are about the change their regulation regarding internet gambling. Investing in a company in a country that is about to change their regulation can be very risky but can also be very profitable if you are able to chose a company that benefits from the change.
Visit the gambling sites
You should always visit the gambling websites that a company operates before you choose to invest in the company. Never invest in a company unless their gambling sites looks professional and are well managed. Do not invest in companies that seems to offer an outdated experience. The gambling industry is very competitive and the winners are those that always strive to be at the forefront off the industry. Your goal should be to invest in the best of the best.
Always make sure that the sites offer a large selection of high quality games to play or offer betting on a large selection of different sport events. I recommend against investing in companies that offer their own games that they have developed online. Invest in companies that offer games from a reliable 3rd party developer. This adds an extra level of security. You know that the games from well known third party developers are honest. It can be hard to know this if the casino has full control of the games. Games they themselves developed. Many scam casinos uses games that they developed themselves or that have been developed by unknown developers.
Look at the promotion
I also recommend that you look at the promotions the gambling site offers. I prefer to invest in companies that are very active and that offer new promotional campaigns every week. Good gambling providers offer different betting campaigns and no deposit casino bonus codes for existing players every single week. This helps attract new gamblers and keep the existing gamblers active. It encourage people to keep gambling in that casino rather than trying another casino.
Online reputation
Always make sure that the company you want to invest in and their gambling sites have a good reputation online. Check what different review sites have to say about them. It is also good to see if the gambling sites have a lot of complaints on forum and other web platforms. All gambling companies will have some disgruntled ex-players but a very large amount of complaints is a red flag. Read the complaints to see if it seems to be legitimate complaints or if it just disgruntled losing players that are venting their frustration.