Choosing the right stock brokerage firm can be the difference between making a profit or not in the long run when you decide to invest or speculate in shares. It is an important decisions that ideally should not be made based on special welcome offers or fancy commercials. Always look at the fine print and find out if this brokerage firm is the right choice for you.
Below, we have outlined a few points that can be good to keep in mind while checking out various stock brokers.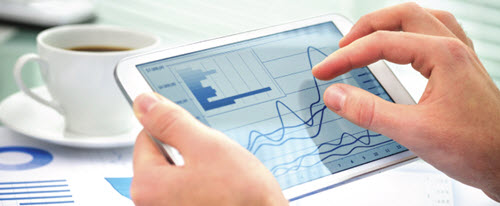 Stocks only?
Do you want to buy and sell stocks only, or do you want to have the option of investing in other things as well? Some brokers are highly specialized, while others offer a wide assortment of securities and other assets. You may for instance be able to trade in governmental bonds, corporate bonds, municipal bonds, options, futures, certificates of deposit (CD), gold certificates, silver certificates, and more.
Side services
Some brokers offer additional services, such as financial advise, checking accounts and credit cards. Always check the costs for such services beforehand, to see if they are the best option for you.
Full-service brokers and discount brokers
Discount brokers will usually offer a more basic service, while the full-service broker has more special features included in their main offering. With a discount broker, you are more likely to pay extra for services that would be included automatically with the full-service broker. However, there are exceptions, so always check out the individual brokerage firms that you are interest in.
Technical stability, reliability and speed
Today, most of us you an online broker rather than placing phone calls to a human. Before you sign up with any online broker, check out their site several times during different times of the day and week, to see if it remains stable or if it has a tendency to become slow or even crash during peak hours.
If possible, try out the broker's software / interface for free. Is it easy to understand and free from bugs? Is it running quickly and smoothly, or is it slow and with a tendency to freeze? Of course, you internet connection and computer will impact this as well, but there are definitely differences between the various brokers.
How quickly you can execute a trade can be the difference between earning $$$ and losing $$$. Even if you aren't the day-trading type doing momentum plays, you might find yourself in a situation where speed is of imperative importance.

Customer support
When is the customer support open? Is it during hours that you are likely to be trading?
How do you prefer to contact the customer support? Calling them, using a call back service, sending an email, or chatting with the support staff in a live chat window? Is this brokerages firm offering that?
If you prefer to call for customer support, make sure to check out what a call would cost. Having to call abroad for customer support can be costly if there is no free phone number. A call back service means you don't have to pay for the call, and there is no risk of you ending up in a long phone queue.
Before you sing up with a brokerage firm, contact the customer support (using your preferred method of contact) and see how your question is handled. You can pick pretty much any question from this page and ask it, e.g. ask for info about trading on mobile devices, or alternative trading access, or equity requirements.
Did you have to press a million buttons on your phone before you were finally connected to a human being?
Mobile trading
Do you want to be able to trade on your phone or tablet? In that case, make sure to check out if the brokerage firm is offering this. Is there a website adjusted for mobile use, or maybe a special app that you can download and install on your mobile device?
Will you have access to all features from your mobile device, or just some? Will you be able to make deposits and withdrawals from your mobile device?
Alternative trading access
If you need to make a trade, but can't do it online, are there any alternative routes available (for free or for an extra fee)? Can you make a call to the broker, do a touch-tone telephone trade, or send a fax? How will you identify yourself in such a scenario?
Reputation
Does the brokerage firm have a good reputation among other traders?
Every brokerage firm will have a few disgruntled clients or ex-clients, so don't let that discourage you. What you want to check out is how this broker is perceived compared to other brokers.
Also keep in mind that a broker that has a lot of inexperienced hobby clients may attract more complaints online than a broker dealing chiefly with experienced professional or semi-professional clients, simply because novice traders are more likely to misunderstand or not be familiar with the rules of trading.
Commission is important, but it isn't everything
Simply going with the brokerage firm that promises you the lowest commission fee can be tempting, but before you sign up, keep these tings in mind:
How is commission calculated at this specific brokerage firm?
Is there a minimum charge for trades?
Is this low commission for all trades, or just for some trades? There can for instance be a huge difference in cost between market orders and limit orders, stop-loss features can cost extra, and buying options can cost much more than buying shares. Generally speaking, the low commission fee you see in the advertisements is for plain vanilla trades. Will you be doing mostly plain vanilla trades or do you have something else in mind? Which type of orders are you most likely to be doing, and what's the commission cost for those?
Some brokerage firms keep commission fees down by charging a lot for everything else. Always check out the cost of other services offered by the brokerage firm. Also check if there are any special fees that you may run into, e.g. inactivity fees or equity requirements.
Initial deposit requirement
How big must your initial deposit be with this brokerages firm? Are you comfortable handing over that amount of money to a company that you have no previous history with?
If you want to engage in shorting or margin trading, you will probably need to deposit much more money than if you want to do just plain vanilla stuff.
Equity requirement
Some brokerage firms will have an equity requirement, and if you fall below this requirement, they will charge you a fee and prompt you to increase your equity. Equity is usually the cash in your account + any other assets in your account, but each brokerage firm can set their own rules for how equity is calculated so always check this in advance.
Interest on your money?
Will you be paid interest on the money in your account? There will probably be many times when you have cash in your account, waiting for the right time to come for you to make a new well-timed purchase. Some brokerage firms pay their clients a very nice interest rate on this idle money, sometimes up to 5% which is much more than what you would get if the money was in your standard bank account.
The welcome offer is just icing on the cake
A welcome offer is nice, but you want to go with a broker that will suit your needs long after the welcome period is over.