Just like several other major holidays, Halloween is the foundation for a substantial industry in the United States and has an impact on the economy. After the pandemic year of 2020, the National Retail Federation (NRF) reported that shoppers in the United States planned to spend a record-breaking 10.14 billion USD on Halloween 2021, making it the second-largest retail even of the year. The survey showed that 65% of respondents planned to celebrate Halloween in 2021, and the average planned spending amount was slightly above $102. The major planned spending areas were costumes, candy and decorations.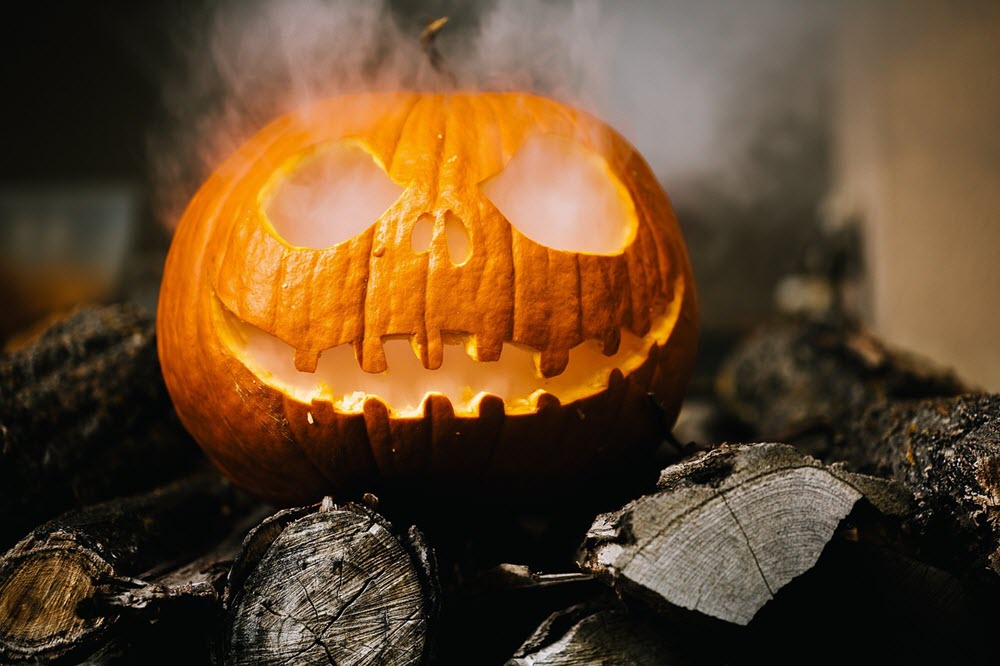 If we look to the Keynesian economists, they tend to agree that a major spending holiday can have a short-term positive impact on the economy by encouraging spending that would otherwise not happen.
Of course, it could also be argued that spending on pumpkin decorations, candy corn and dress-up costumes diverts resources that could otherwise be put to better (as in more productive) use for the long-term welfare of the economy.
For some consumer groups, spending is reduced in August and September in anticipation of needing money for Halloween and Thanksgiving, and there are also those who curb their spending right after Halloween in anticipation of the December holiday expenses. Others spend on credit and opt to tighten their financial belt in the early months of the next year, as they pay down credit card debt generated by spending during the holidays running from Halloween through New Year´s Eve.
Is seasonal spending bad?
Some economists argue that holiday spending can be detrimental to the job market as it promotes seasonal employment over year-round employment. As dollars go into seasonal goods and services, they are funneled away from the non-seasonal employers that employ people year round, or for at least a longer part of the year. (A ski resorts will employ their seasonal workers longer than a pop-up Halloween shop).
Seasonal Halloween shops
Since Halloween is such a big spending holiday in the United States, a dynamic has emerged were a lot of experience events are focused on October, e.g. visiting a commercial pumpkin patch. Also, specialized Halloween stores open up in anticipation of Halloween and close down soon after October 31. They then remain closed until next fall, when the open their doors anew to Halloween shoppers.
They are not a rare occurrence and there are even chains of them, e.g. the famous Spirit Halloween. In the year 2017, Spirit Halloween ran around 1,300 Halloween pop-up stores in the U.S. For the year 2019, the Halloween retail industry amounted to around 9 million USD and roughly two-thirds of this was spent at a brick-and-mortar retail location. (Source: The National Retail Federation.)
Interestingly, the seasonal Halloween shops have managed to actually thrive in a world where more and more shoppers are getting their goods from online shops. This change in shopping behavior has spelled disaster for many traditional year-round shopping mall vendors, but holiday spenders in a spooky mood seem to enjoy doing some old-fashioned brick-and-mortar shopping when it comes to their Halloween fun. In many shopping malls and similar retail locations around the United States, seasonal Halloween shops pop up in spots left vacant by vendors wiped out by changed consumer behaviors.
Examples of more traditional retail businesses that announced major shop closings in the late 2010s are Gap, GameStop, Walgreens, and Dressbarn. Naturally, shopping mall landlords welcome the seasonal Halloween shops as a source of income – even if it is just temporary.
Why are Halloween pop-up shops popular while normal retailers struggle? Well, one part of the puzzle is probably this: Halloween pop-up shops have been really good at providing visitors with special holiday experiences that give a potential shopper incentive to visit the Halloween Shoppe instead of just ordering a costume online and picking up some candy bars in the grocery store. These experiences come in many forms, but can for instance consist of a spooky tour for the kids and instagram-worthy photo booth opportunities for the social-media crowd. Maybe there is even something to learn here for more traditional retailers in the nice-to-have industries?